65 Steel Frame Formwork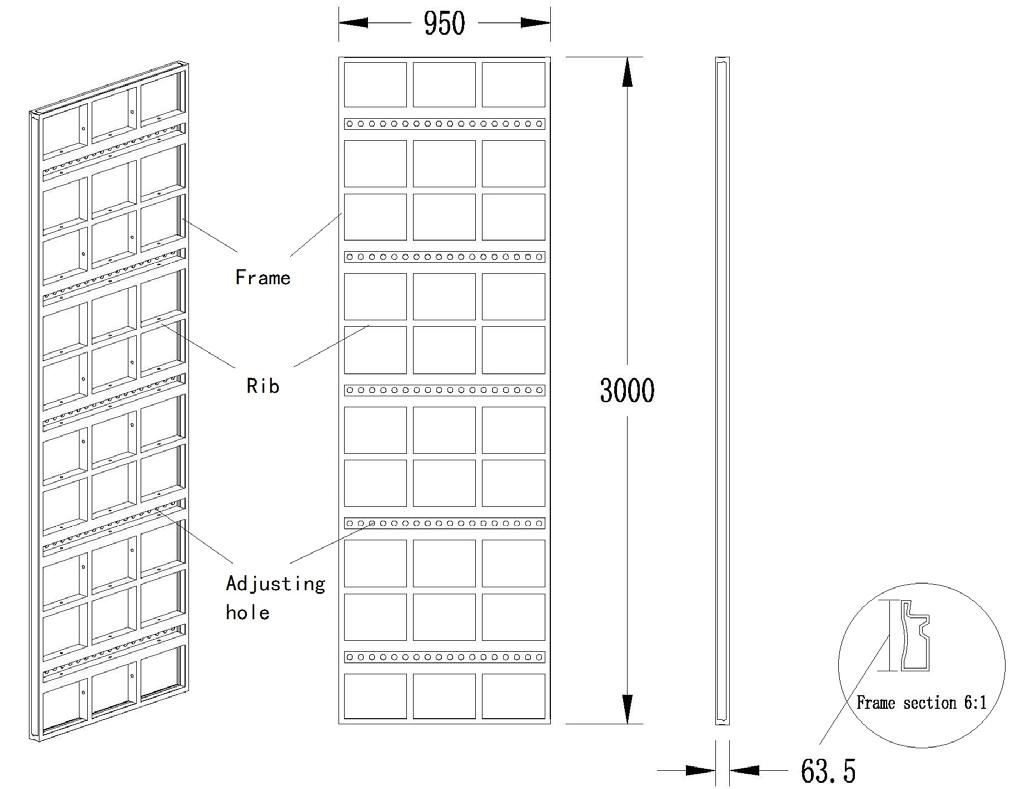 This is framed modular formwork system
It is composed by Formwrok panel and Accessories.
Formwork Panel: Steel frame riveted 15mm plywood
Steel frame:  Q235B (GB/T700-2007)
Plywood: High quality hardwood or Eucalyptus film faced construction plywood with 15mm.
Permitted concrete pressure: 90 kN/㎡
The distance of adjusting hole is 50mm. It is minimum adjust increment.
Seal off the unused holes in the formwork sheet of the Universal panels with plugs R 20.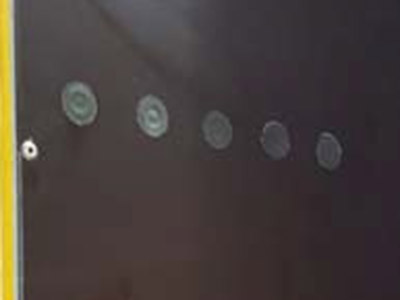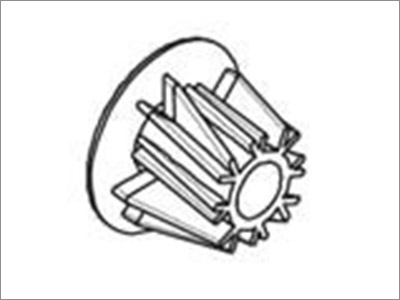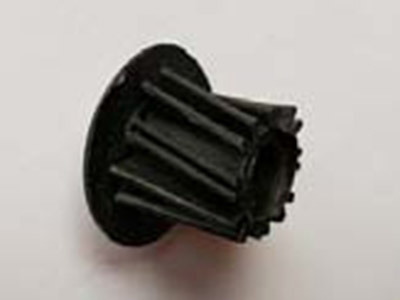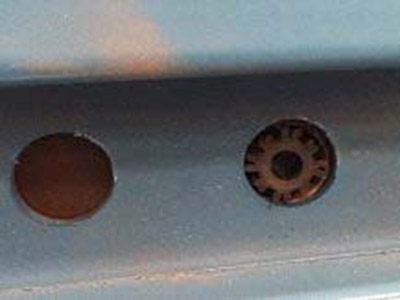 Our design though is SIMPLE IS BEST, Only 9 regular size formwork panel: 3000x1200; 3000x950; 3000x600; 1200x1200; 1200x950; 1200x600;
600x1200; 600x950; 600x600; (As following drawing)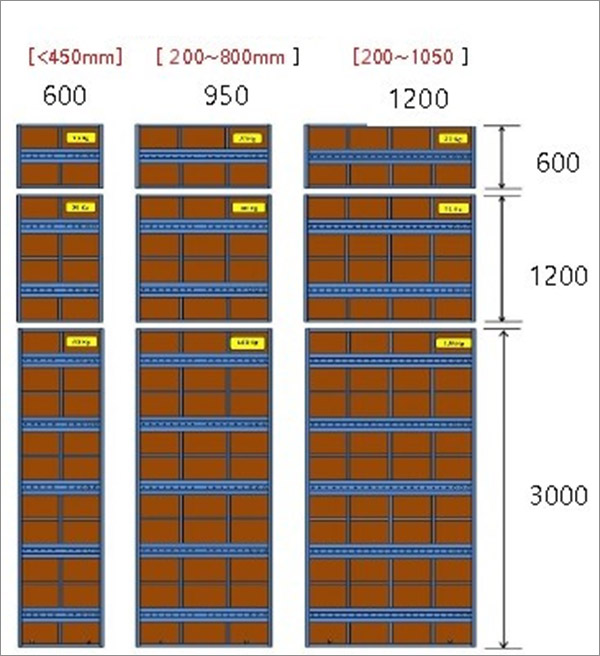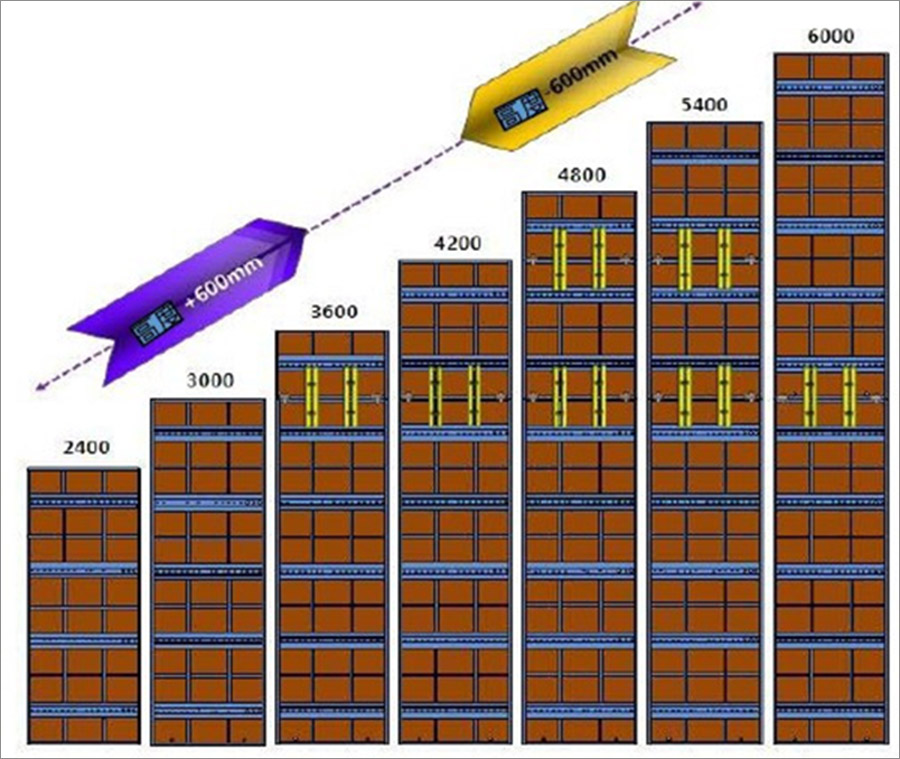 Notice: The max working width of one single panel should be less 150mm than panel's width.
The panel can be jointed to any height and width to fit actual requirement in jobsite.

The column dimension adjust method: (Section of column)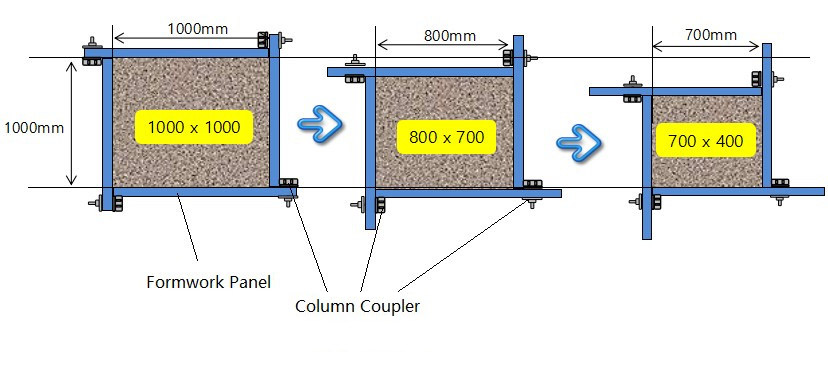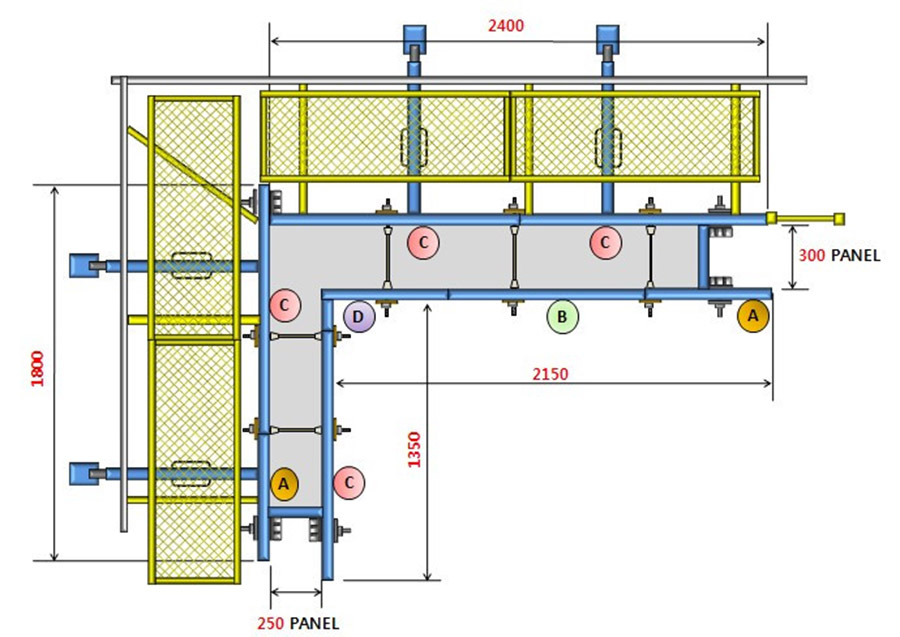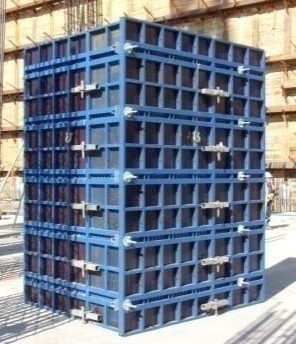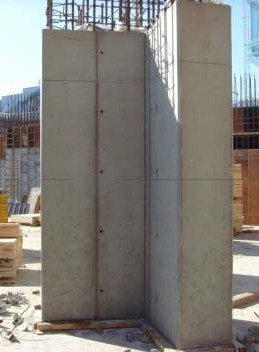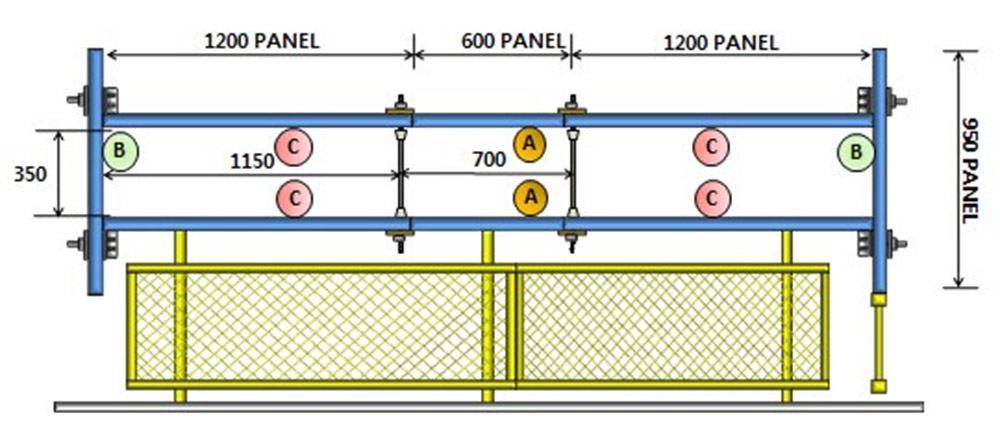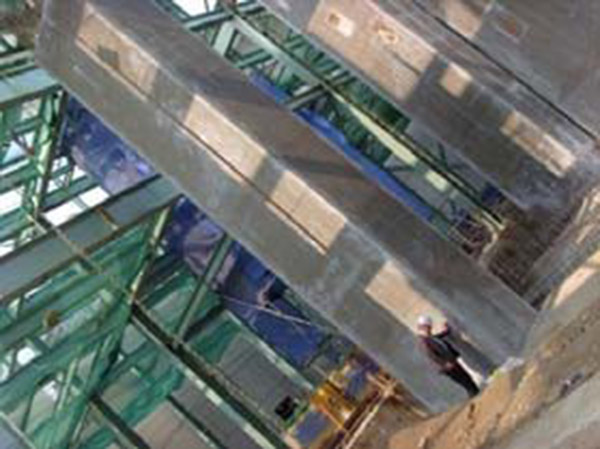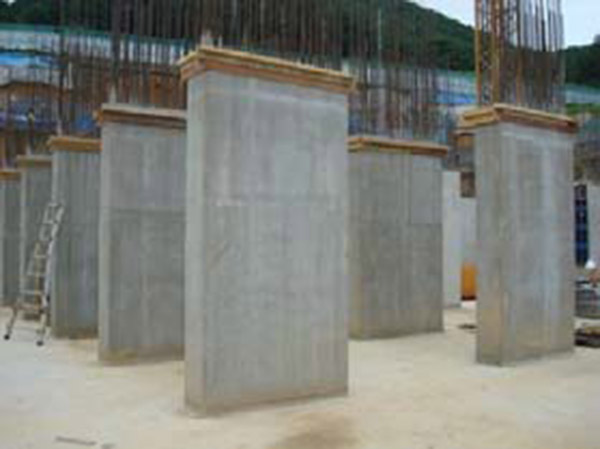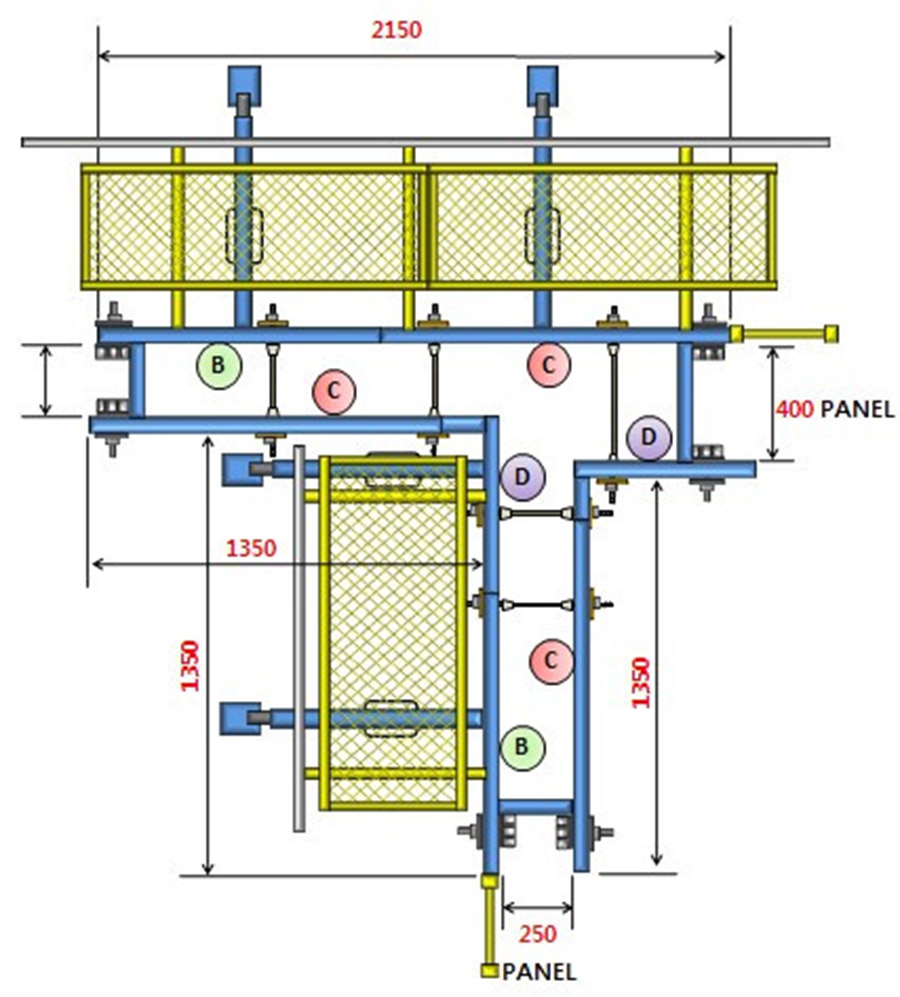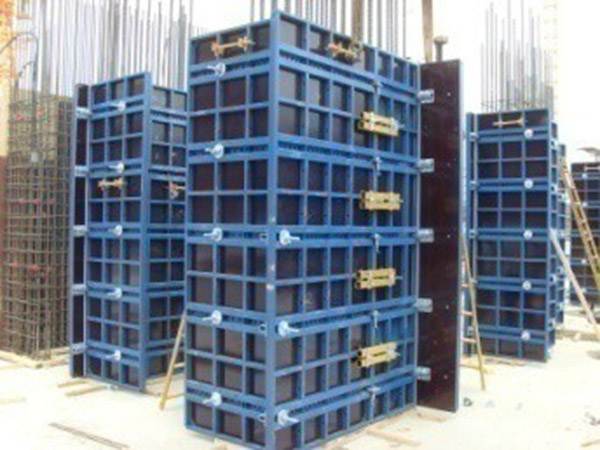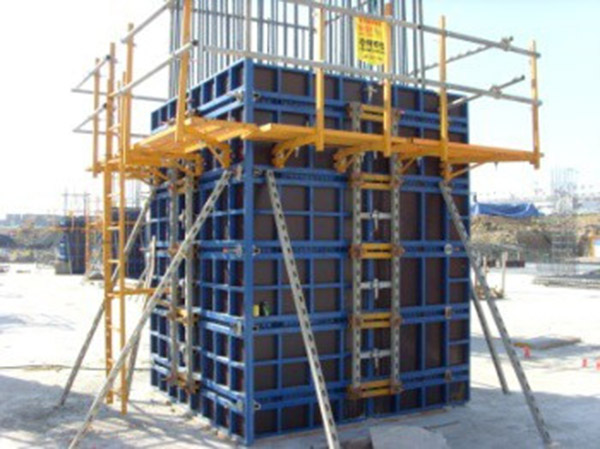 Column coupler  is used for vertical connect two formwork panel, it's composed by lock catch and disk nut.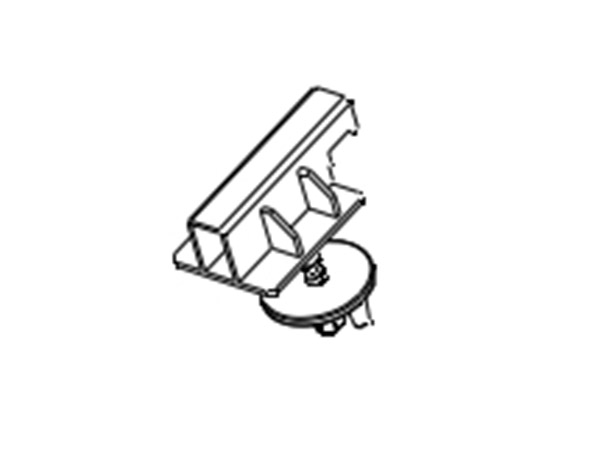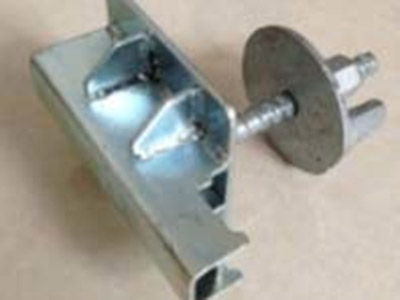 Usage: Insert the lock catch's rod to adjusting hole,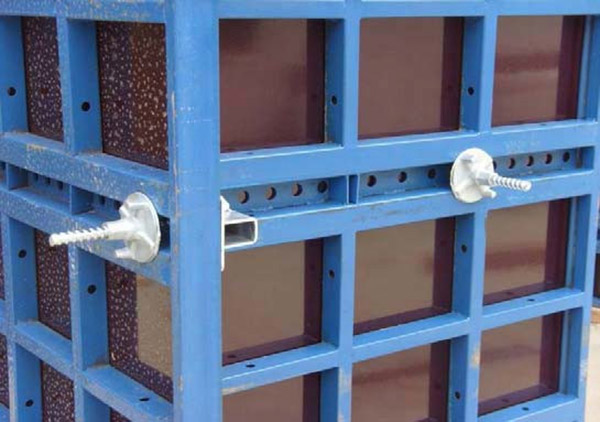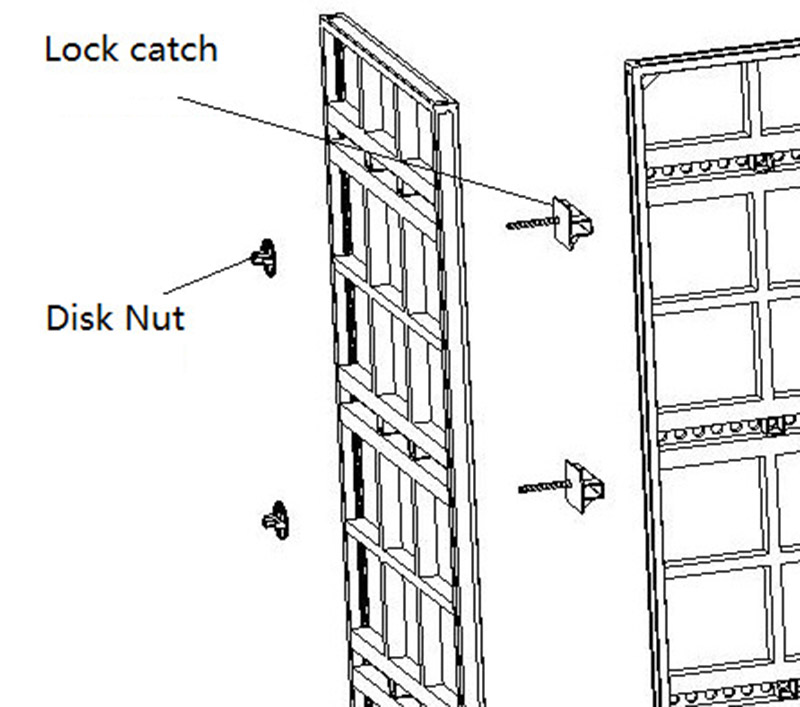 Change the position of column coupler by adjusting hole, then 4 formwork panel surrond area will be changed the dimension. To be suitable for different section size column applications.
Standard clamp is used for connect twoformwork panel to expand formwork area and height. It's not only use for connect formwork panel, but also be used for connect ladder, caster, rebar regulator, this is multifunction design, in order to more convenience in jobsite.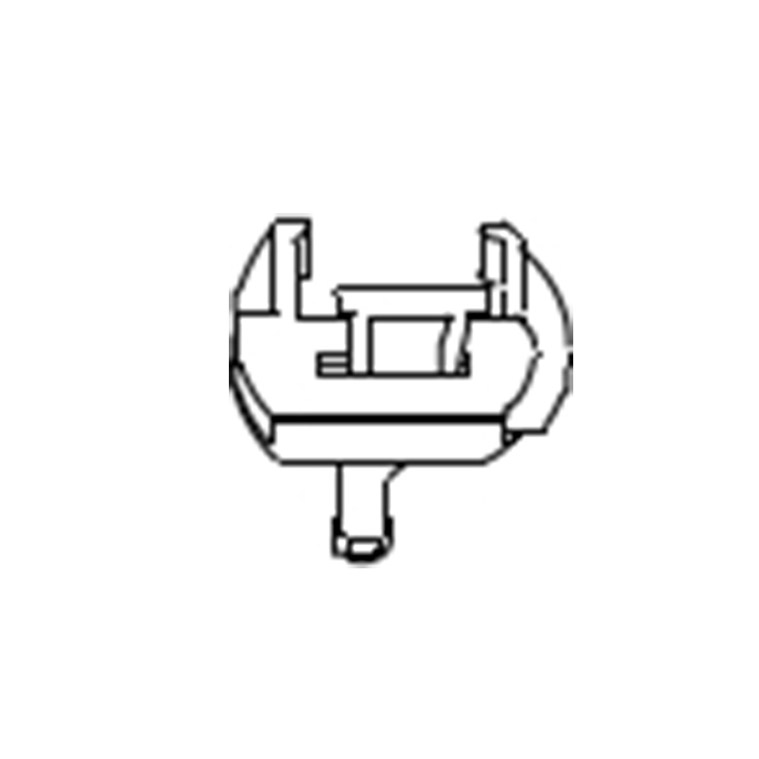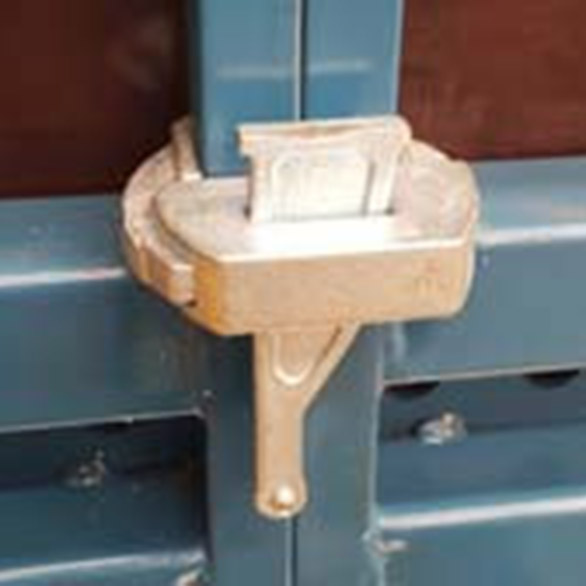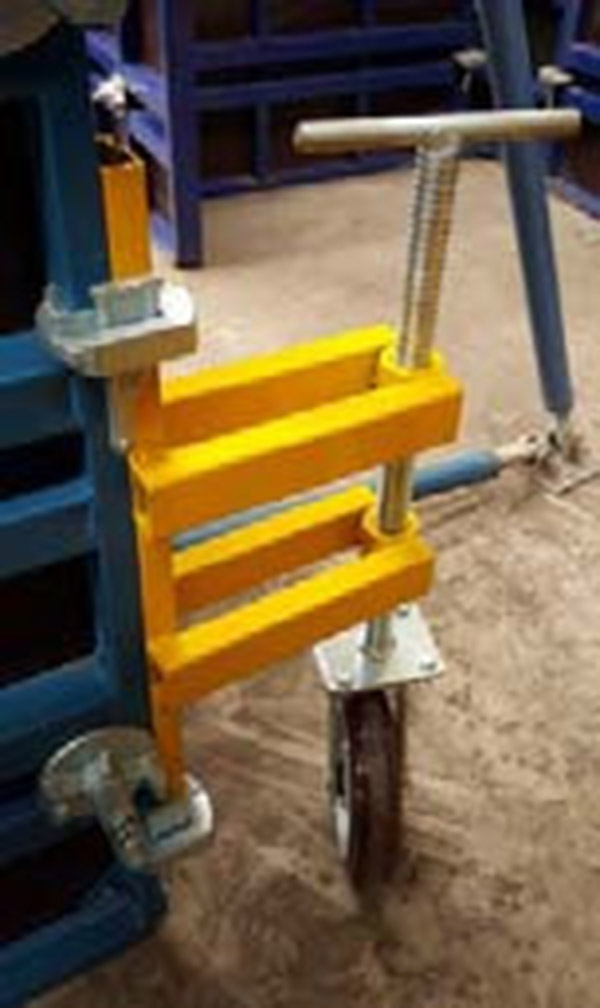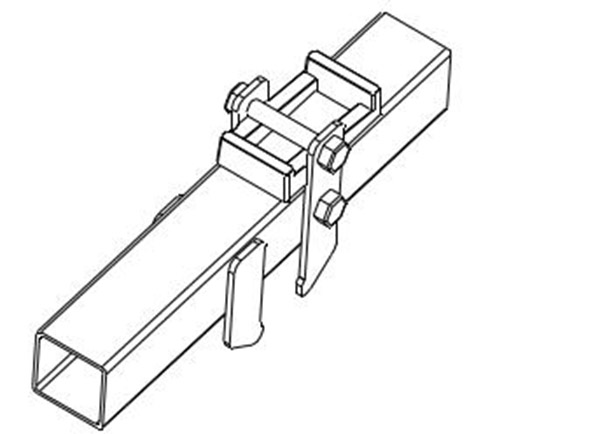 Alignment coupler is used for connect two formwork panel, but also it has aligned function. It's reinforcements of standard clamp in connection.
These accessories' locking and unfasten use hammer is enough. Improve work efficiency, simplify working.
4. Ladder & Work Platform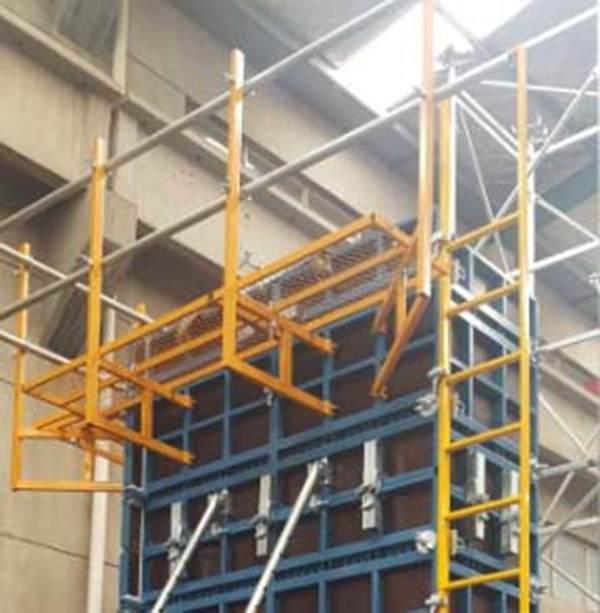 Working access to monitored concrete pouring,the feature as follows:
Utilize normal steel pipe as handrail instead of design specially-made. Take full advantage of exactly materials in jobsite.
Use same fasten clamp (C-clamp) on handrail and metal plank, multifunction design.
Use same connection mode in formwork panel and ladder (by standard clamp). Let the ladder can be erect and move quickly.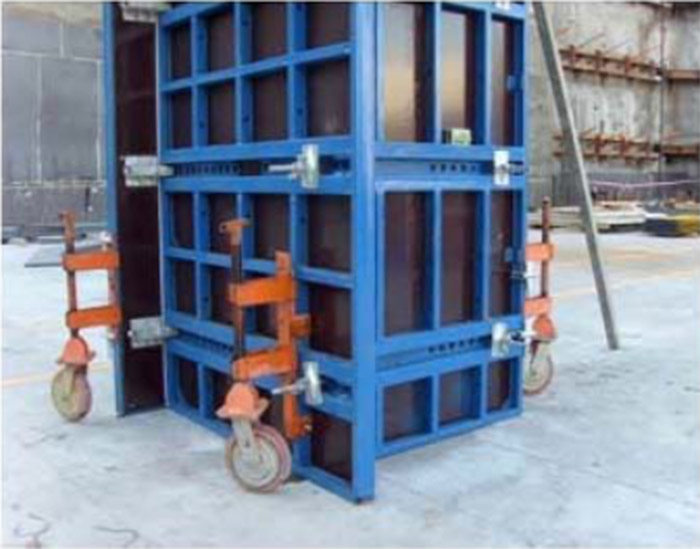 Using bolts or clamp to connect on the formowrk panel, twist the handle, you can lift the formwork suite, easy to move, although the formwork is heavier, just 1 or 2 people can easily move it, from one work position to another quickly and flexible, needn't setup formwork for every one column, meanwhile, reduce the cost of using of crane.Because it can be easily removed, one set is shareable for many formwork suite, save the cost.
In order to keep the formwork suite stable, safety and use convenience, it was designed 2 type. Usually use 2 rib-connect type and 1 side-connect type in half column formwork suite.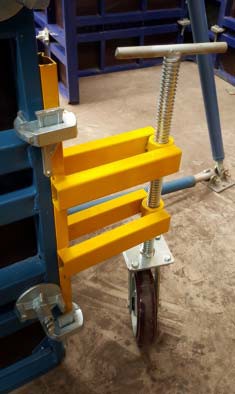 Side- connect
Connect by Standard clamp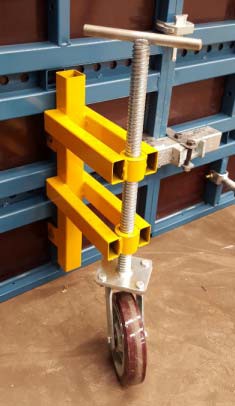 Rib- connect
Connect by bolt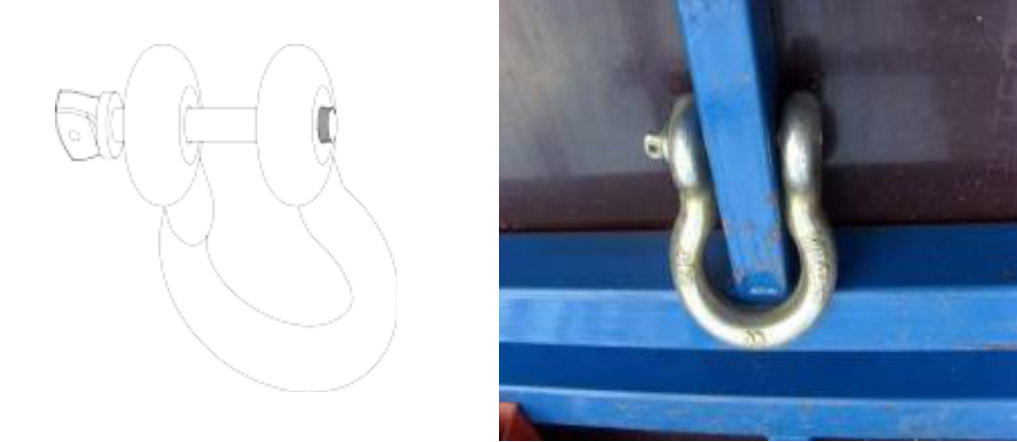 Provide a lift point for formwork panel. Connect on the rib of formwork panel by bolt.
Used to secure the position of rebar to prevent dislocation. Use same shaped profile with formwork frame, easily to connect and dismantle by standard clamp.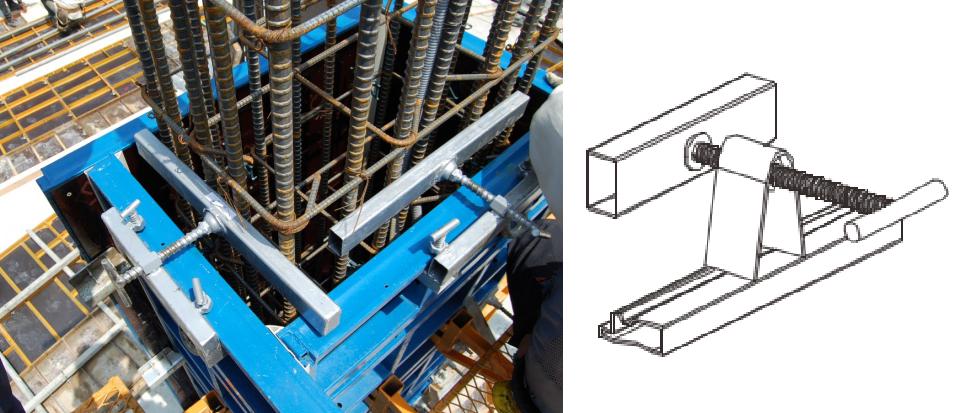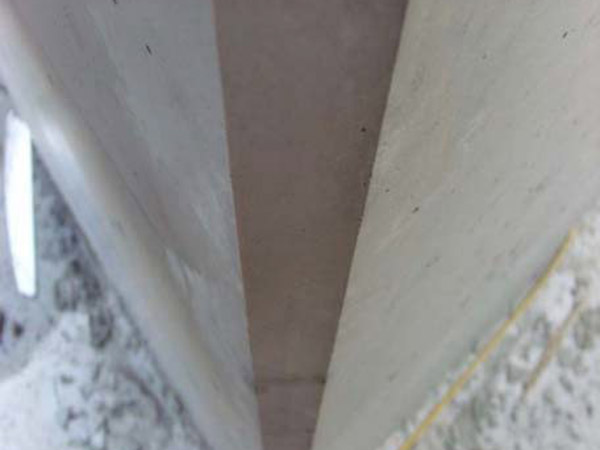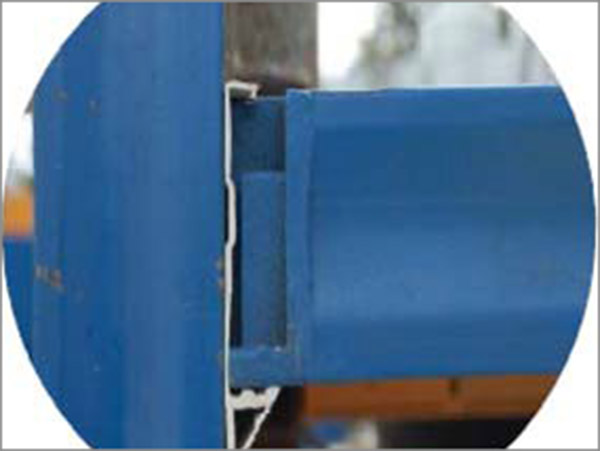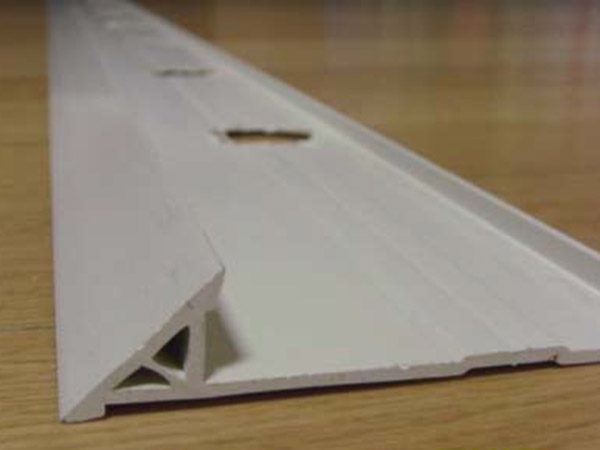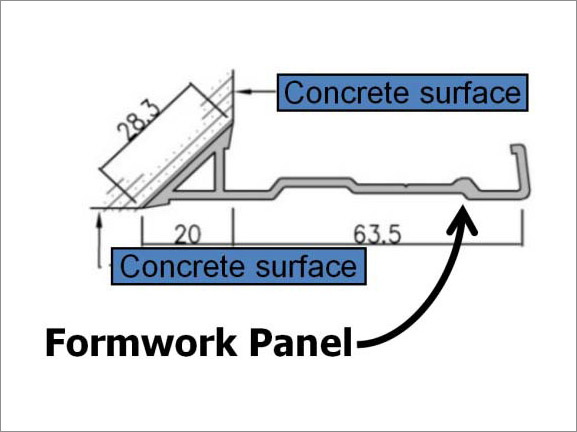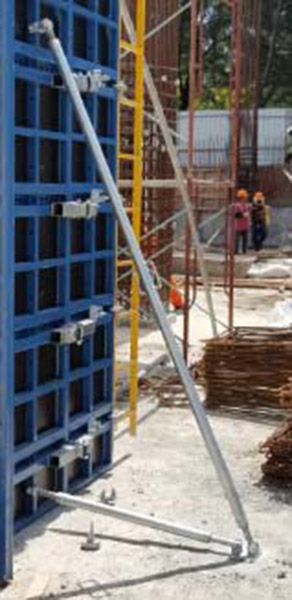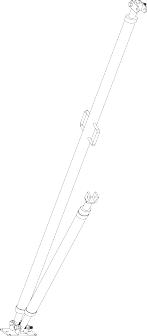 Shoring the formwork keep and adjust the angle of verticality.
Connect the formwork by bolt and fixed on the rib. Another end be fixed on the concrete harden surface by anchor bolt.
Some region have safety regulations on the corner of construction components, it cannot appear sharp angles.
The traditional method is to use a triangular section of wood to nail in the edges of the formwork.
This chamfer strip can be install on the side of formwork panel, need not nail to fix.
1. Internal corner

Elastic corner let formowrk dismentle more easy with enough strength.

 

2. No external corner design

External corner is unnecessary, why need more accessories when we have good coupler design?

 3. Articulated Corner

Similar to hinges, let any different angle forming is possible.

 
 4. Infill material connector
 
 
5.  Infill clamp

Fix narrow gap by infill materials quickly. Scope: 0~200mm

 
 

6.Waler clamp

Align all panel when integral lift and erection.

 
7. Single side supporter

B-form for single-side wall up to 6m

 
Supporter connector

Simple, convenience and safe connect supporter with formwork panel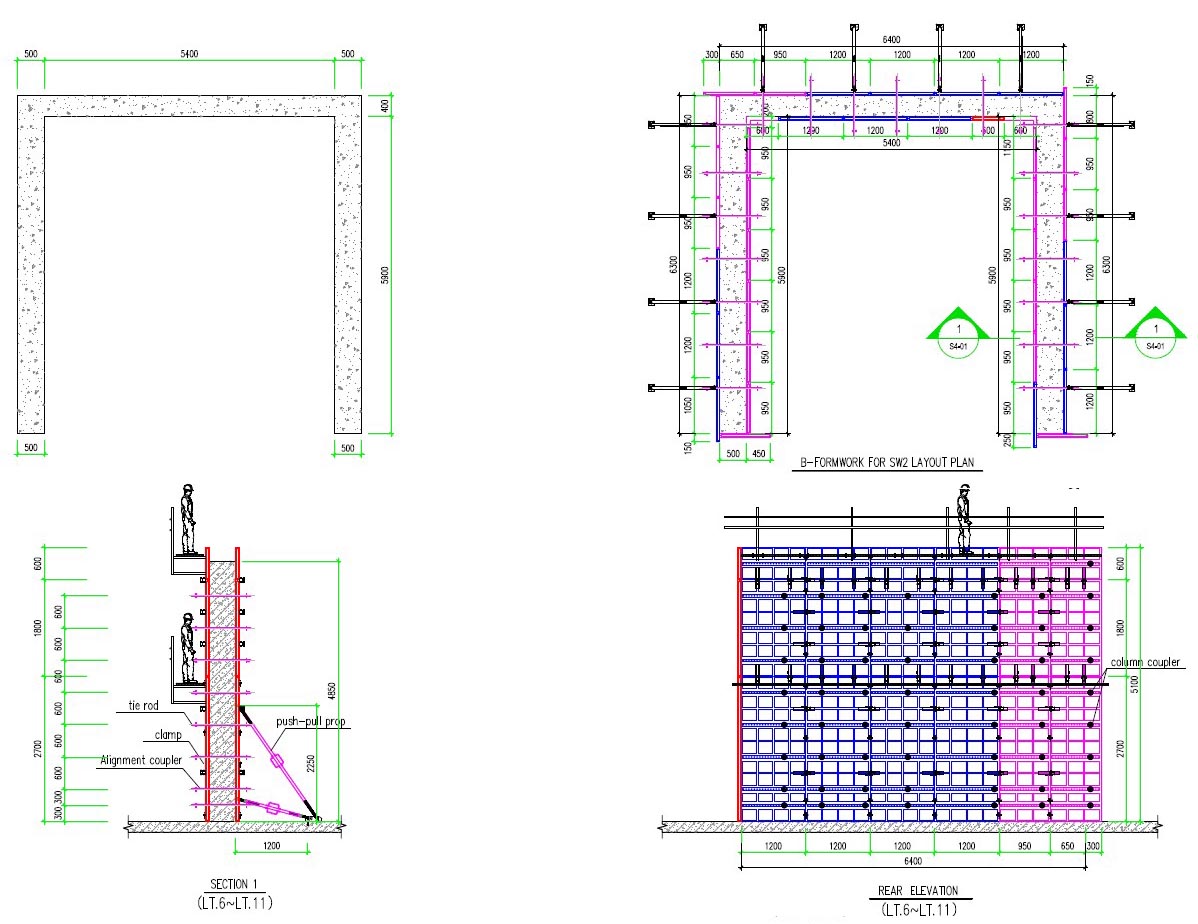 The surface panel of B-form is 12mm film faced plywood. We know the plywood's service life are limited, as usually, it can be used about 50 times in the B-form frame.
 That means you need change new plywood. Actually it's very easy and convenience. Only 2 step: Rivet ;  Seal side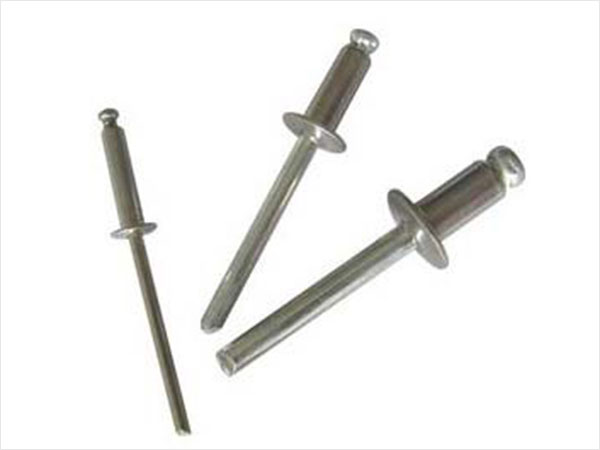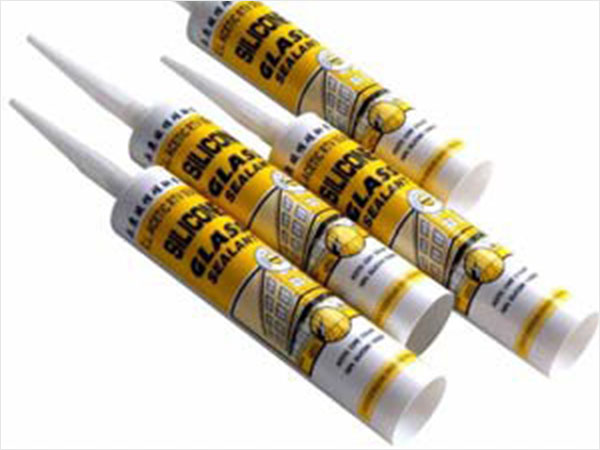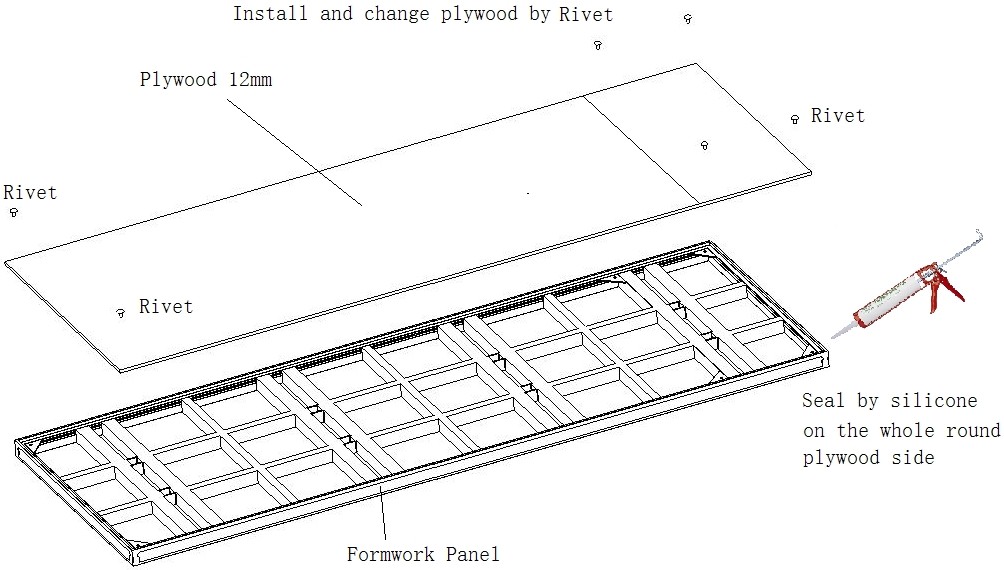 The rivet should be anchord to anchor plate. (A small triangle plate in frame)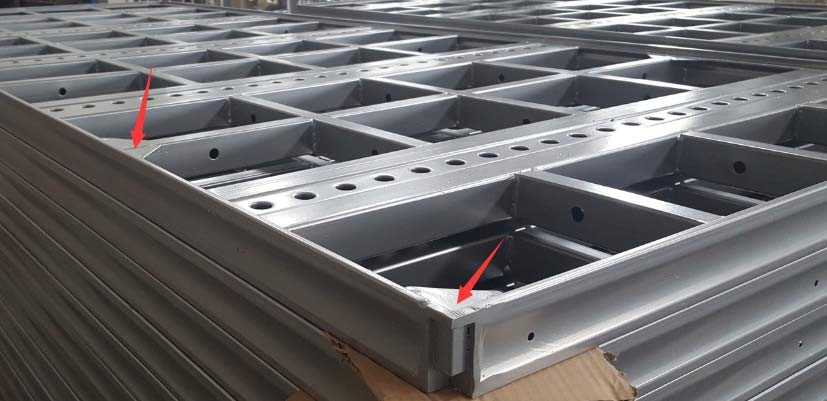 We know the standard plywood dimension is 1220x2440mm (4' x 8')
 B-form regular size has 3000mm length.  We can joint 2 panel.  The steel frame has bean prepared
"anchor plate"(small triangle as below photo).  Let joint on rib tube.
So, the 3m panel should be cut 2388mm + 587mm
Other dimension B-form panel can use integral plywood.
The plywood size should be shorter 23~25mm than B-form panel
Form example:
B-form 1200mm----Plywood  1177mm
B-form 950mm----Plywood  927mm
B-form 600mm----Plywood  577mm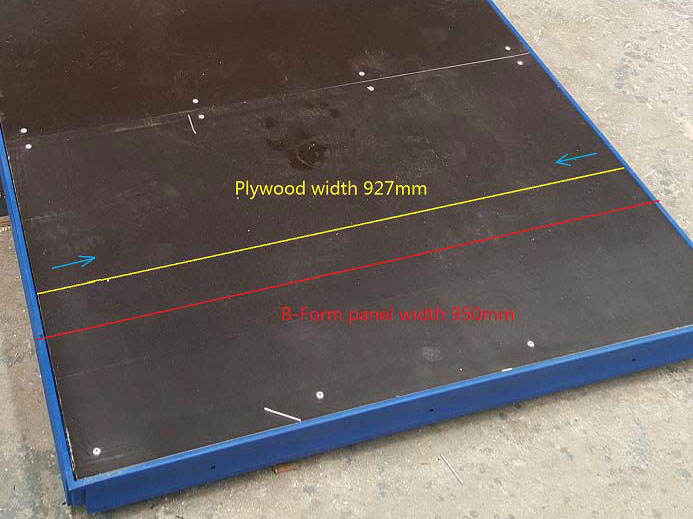 ---
Previous:
Wing Nut
Next:
120 Steel frame formwork
---
Write your message here and send it to us