H20 Timber Beam Slab Formwork
Table formwork is a kind of formwork that used for floor pouring, used widely in high-rise building, multi-level factory building , underground structure etc. During the construction, after the pouring completion, table formwork sets can be lifted by lifting fork to an upper level and reused, without need to dismantle. Compared with the traditional formwork, it is featured by its simple structure, easy disassembly, and being reusable. It has eliminated the traditional way of slab support system, which consists of cuplocks, eel pipes and timber planks. The construction speeds up obviously, and manpower has been saved greatly.
Standard unit of table formwork
Table formwork standard unit has two sizes: 2.44 × 4.88m and 3.3 × 5m . The structure diagram is as follows: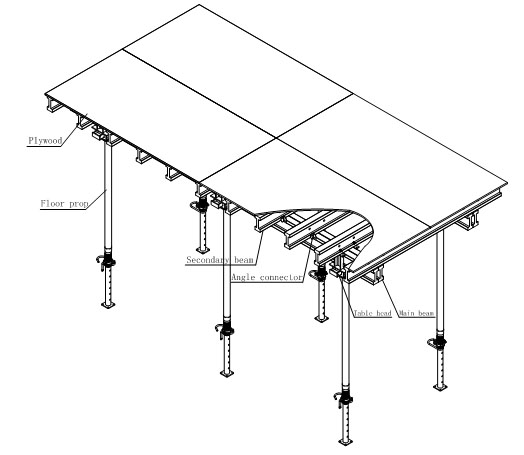 The flex-table formwork system
The flex-table formwork system is a formwork for slab concrete pouring in complex floor plan, narrow space. It is supported by steel props or tripods with different support heads, with H20 timber beam as the primary and secondary beams, which are covered with panels. The System can be used for a clear height up to 5.90m.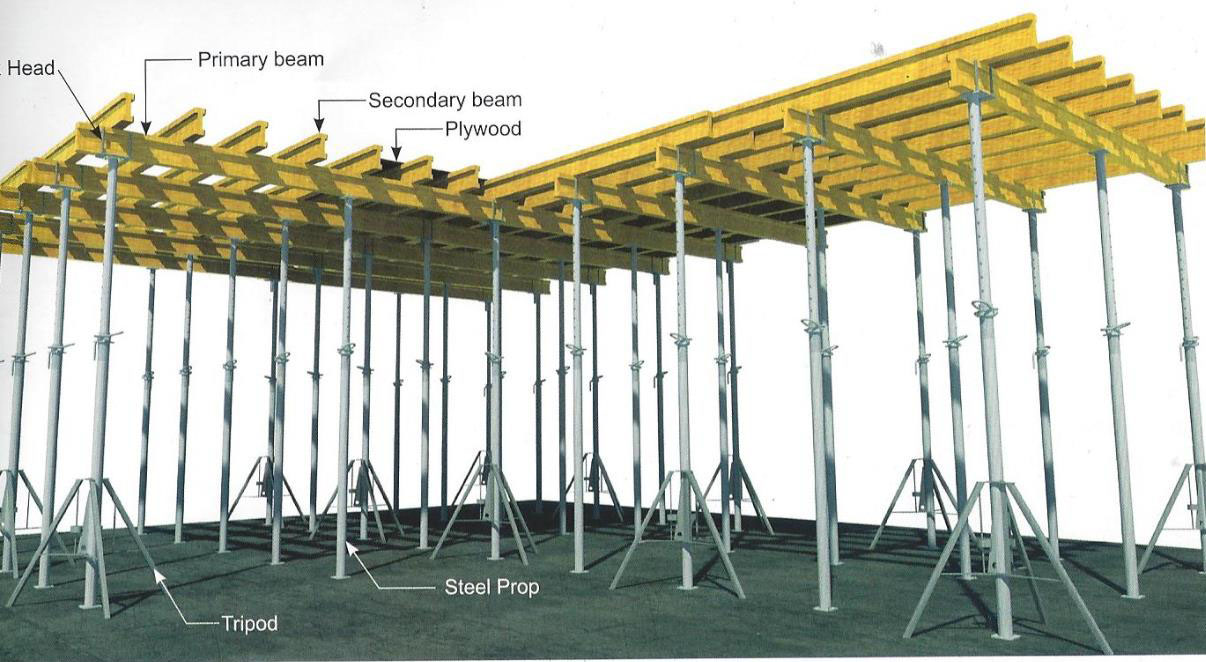 The most easy and Flex-table Formwork System for all types of slabs, consisting of steel props, tripod, four-way head, H20 timber beam and shuttering panel.
It is mainly used for decking areas around lift shafts and stair cases, also for villa projects or manual handled slab formwork system with limited crane capacity.
This system is fully crane independent.
The H20 timber Beams due to its easy handling, low weight and excellent statically figures its high-grade bonding and protected beam ends with a plastic bumper assures a long duration of life.
This system is simple structure, convenient disassembly and assembly, flexible arrangement and reusability.
---
Previous:
Pipe Gallery Trolley
---
Write your message here and send it to us