Cantilever Climbing Formwork
The cantilever climbing formwork, CB-180 and CB-240, are mainly used for large-area concrete pouring, such as for dams, piers, anchors, retaining walls, tunnels and basements. The lateral pressure of concrete is borne by anchors and wall-through tie rods, so that no other reinforcement is needed for the formwork. It is featured by its simple and quick operation, wide range adjustment for one-off casting height, smooth concrete surface, and economy and durability.
The cantilever formwork CB-240 has lifting units in two types: diagonal brace type and truss type. Truss type is more suitable for the cases with heavier construction load, higher formwork erection and smaller scope of inclination.
The main difference between CB-180 and CB-240 is the main brackets. The width of main platform of these two systems is 180 cm and 240 cm respectively.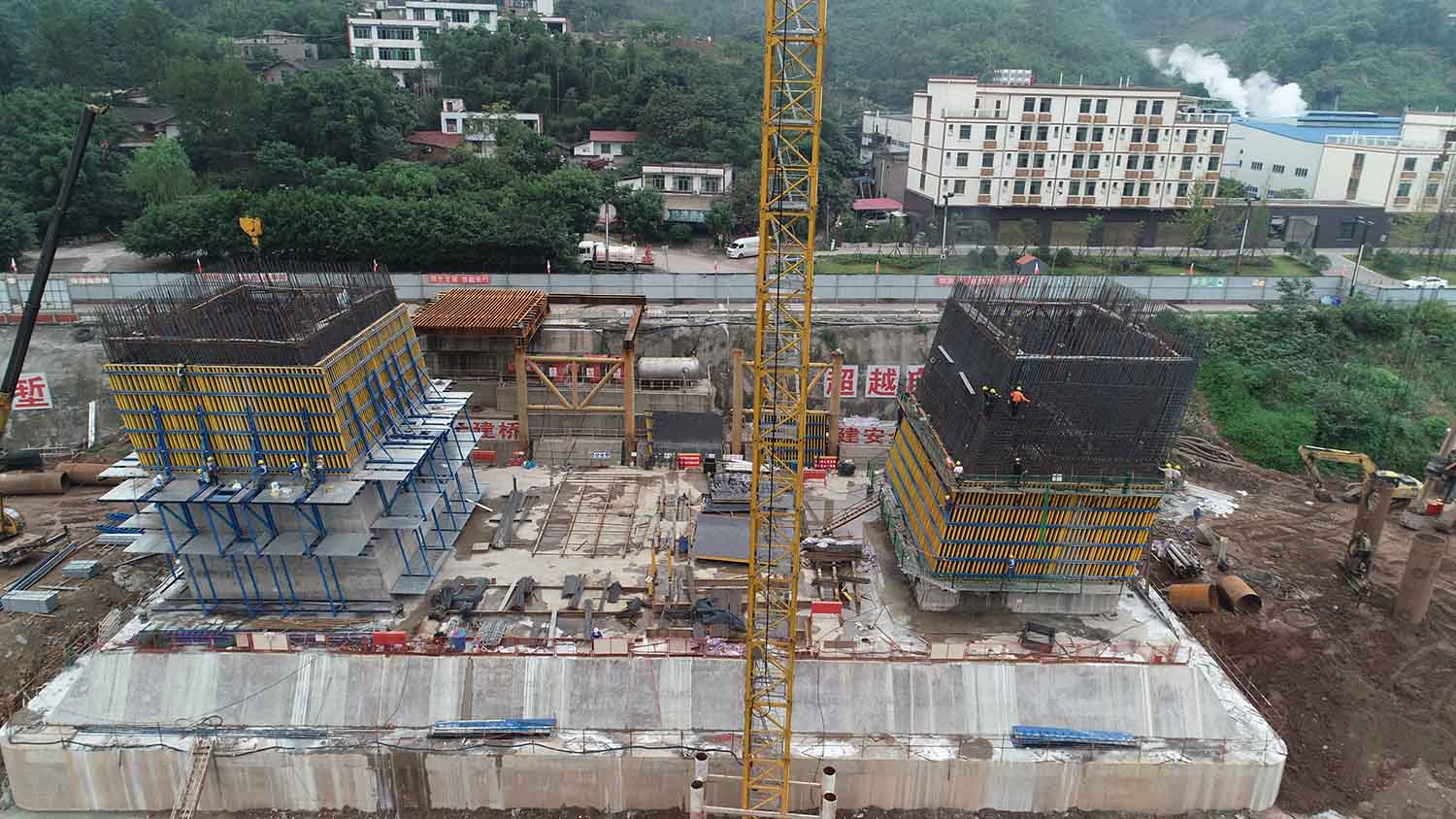 ● Economical and safe anchoring
The M30/D20 climbing cones have been designed especially for single-sided concreting using CB180 in dam construction, and to allow the transfer of high tensile and shear forces into the still fresh, unreinforced concrete. Without wall-through tie-rods, finished concrete is perfect.
● Stable and cost-effective for high loads
generous bracket spacings allow large-area formwork units with optimal utilization of the bearing capacity. This leads to extremely economical solutions.
● Simple and flexible planning
With CB180 single-sided climbing formwork, circular structures can also be concreted without undergoing any large planning process. Even use on inclined walls is feasible without any special measures because additional concrete loads or lifting forces can be safely transferred into the structure.
● High bearing capacity
The high loading capacity of the brackets allow very large scaffold units. This saves the number anchor points required as well as reducing climbing times.
● Simple moving procedure by crane
Through the strong connection of formwork together with the climbing scaffold, both can be moved as a single climbing unit by crane. Thus valuable time-savings can be achieved.
● Fast striking process without a cran
With the retrusive set, large formwork elements can also be retracted quickly and a minimum of effort.
● Safe with work platform
The platforms have assembled firmly with bracket and will be climbing together, without scaffolding but can work safely in spite of your high location.
---
Previous:
Customized Steel Formwork
---
Write your message here and send it to us