120 Steel frame formwork
120 Steel frame system Including Plywood, no Pre-assembly of the system required.
Mainly Used for all types of walls such as Shear walls, Core walls as well as for various sizes of Columns for Various heights.
The 120 Steel frame system is a Steel framed Panel System, which is ready for use and very rugged.
The 3.30m, 2.70m and 1.20m panels have various widths from 0.30m to 2.4m with 0.05m or 0.15m intervals the panel width size can apply with all application efficiency.
All 120 Steel frame system are based on cold roll-forming profile for the edges. Theses edge profile is prepared with a special shaping on the inside that allows application of the alignment Couple.
The holes are provided in the vertical edge profiles exact alignment of the erected panel is made possible through the recess of the edge profile by using a crowbar (or nail-remover).
The 18mm thick plywood sheet is supported by eight or ten intermediate bars of equal design. They also offer numerous possibilities for the attachment of 120 Steel frame system accessories. The Steel frame is completely painted.
All the panels can be combined in the various ways, lying on their sides or standing upright. They can also be installed in a staggered arrangement as their interconnection is independent of any dimension modules.
A panel depth of 12cm guarantees good load-bearing capacity (70 KN/m2) So that a Single-Story formwork of 2.70 and 3.30 meters height, concrete pressure and rate of concrete placing need not be taken into consideration. The 18mm thick plywood is glued 7-fold and when casting against masonry walls.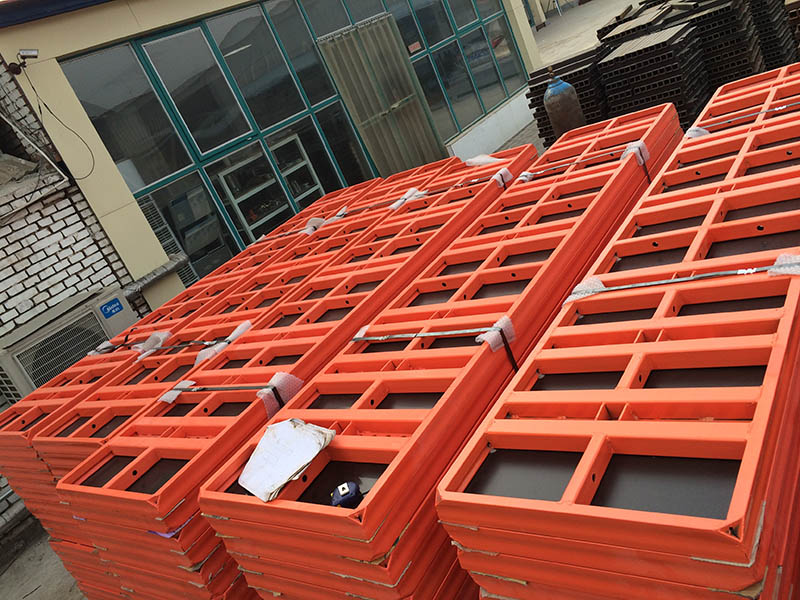 All components are ready to use upon arrival at the site.
Special profiles which from the frame, increase the strength of the panel and ensure a long service life .By means of special shaped profiles and one blow clamps, panel connections are very easy & quick.
Panel connection is not dependent on the holes on the frame profiles.
The frame surrounds the plywood and protects plywood's edges from unwanted injuries. A few clamps are enough for a rigid connection. This ensures to shorten the assembly and disassembly period.
The frame prevents the water to get into the plywood through its sides.
120 Steel frame system consists of steel frame, plywood panel, push pull prop, scaffold bracket, alignment coupler, compensation waler, tie rod, lifting hook, etc.
Plywood panels is made with a wisa form plywood with high quality .the steel frames therein are made of special cold roll forming steel
Compensation waler strengthens its integrate rigidity at panel connection location.
Easy operation, light weight, convenient storage and transportation.
Using the components included in the basic system, you will be able to solve formwork problems in industrial and housing construction.
The parts included in the additional components widen the application possibilities of formwork and simplify concreting.
Non-rectangular corners can simply be shuttered with hinged corners and the outer corners. The adjustment range of these components permits oblique angular corners, adjusting members compensate for differing wall thicknesses.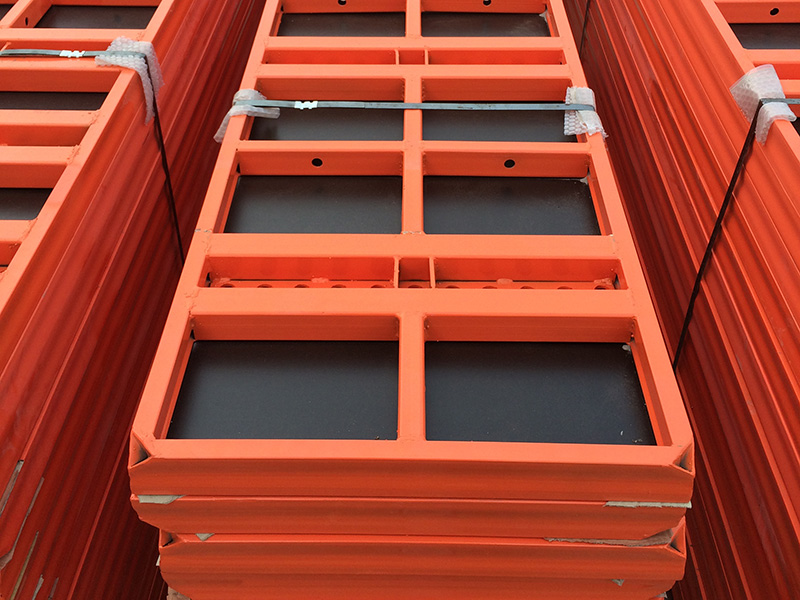 ---
Previous:
65 Steel Frame Formwork
Next:
Arch Installation Car
---
Write your message here and send it to us